Community Involvement
We participate and sponsor in cash or inkind to the following clubs and services…
Barossa Districts Football and Netball Club
The Barossa District Football Club is based in Williamstown at the southern gateway to the beautiful Barossa Valley.
Playing in the Barossa, Light & Gawler Football Association the club fields "A" grade, "B" grade, Under 171/2, Under 15, 2 Under 13, Under 11 and Under 9 football sides as well as a full compliment of Netball teams. Essential Physio is a Sponsor of the Club. Jamie is the current u9 blue coach, A 2 x A grade premiership player and club captain. His 3 sons currently play u11,u9 and AUSKICK. Mention your membership or playing status for a concessional rate.
Visit Website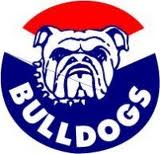 Brahma Lodge Cricket Club
The Brahma Lodge Cricket Club was formed in the 1962-63 season. The club is affiliated with the Adelaide Turf Cricket Association and plays its home games at the Brahma Lodge Oval on the corner of Harrow and Francis Roads, Brahma Lodge. Essential Physio is a Major Sponsor of the Club. Players receive concessional rates.
Visit Website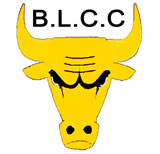 Lyndoch and Districts Little Athletics Club
At LADLAC our goal is simple, and that is to provide a fun and family friendly environment for children aged 3 - 17 y.o. to participate and Be Active, via Athletics. Jamie's 3 sons are currently involved on Friday nights. Members receive concessional rates.

Visit Website