Jamie Sibbick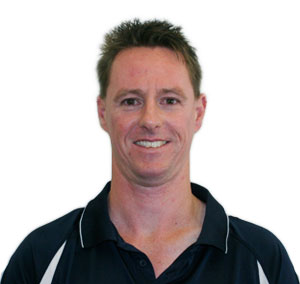 Jamie graduated in 1996.  He has worked in private practice for 19 years, 13 of those with Essential Physio (formerly Border Valley Physiotherapy).  Jamie is experienced in treating sports injuries, work cover injuries, rehabilitation and general injuries.  He is also qualified in dry needling, kinesiology taping and pilates.
Jamie is married with three young sons and is a keen sports enthusiast.  In his spare time he enjoys watching footy and playing cricket.
Elsbeth Falster
Elsbeth has a broad experience in both the private and public sectors, working with people of all ages. She has particular interests in injury prevention, child development, women's health and land and water movement-based programs for recovery from pain, illness and surgery. Elsbeth has a passion for ballet and is completing dance training bringing her movement assessment and training skills into her treatment interventions.
Georgie Davidson
Georgie Davidson is a Musculoskeletal Physiotherapist, yoga and mindfulness teacher. For many years Georgie she has been teaching movement, with her personal practice guiding her to explore creative ways to blend a contemporary knowledge of human movement with yoga and mindfulness to help people flourish in their lives. She is currently Senior physiotherapist for the recently created Northern Adelaide Local Health Network's Pain Service providing a multidisciplinary approach for persistent pain.
Georgie teaches mindfulness programs in Adelaide and Mindful Movement Yoga classes at Lobethal. She provides conference presentations and mindfulness workshops to health and business leadership university students, workplaces and community groups.
Lou Jones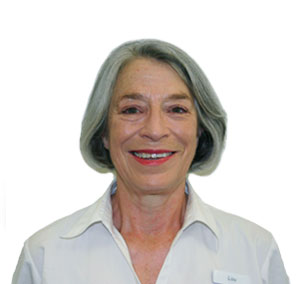 Louise Jones has had extensive experience as a Supervisory Physiotherapist at the RAH and establishing and Directing the Departments at FMC & the Lyell McEwin.
She has been in Private Practice in the Adelaide Hills for more than 20 years treating musculoskeletal, sporting, work cover and motor vehicle accident injuries.
Louise is married with three sons and is an experienced bushwalker and keen gardener. She also enjoys the beach, music and dancing.
Nicola Marsh
Nicola is a Physiotherapist and a Yoga teacher.  Nicola teaches the Mindful Movement Yoga classes in Cumberland Park and Lobethal. Nicola is passionate about enhancing wellbeing and helping patients find new ways of being with the challenges of persistent pain using mindful movement and mindfulness meditation. Nicola has special interests in persistent pain, lower back pain, pain education, mindfulness and Yoga.
Our Staff
Christine Murphy, Laura Pain, Leanne Hille and Antonia Sibbick are our helpful, caring and friendly reception staff in our Birdwood, Williamstown and Lobethal clinics.
Please do not hesitate to direct your enquiries in their direction.